Chevrolet E-10 Concept Truck | Uncrate
American muscle cars and lead sleds have long fascinated Southeast Asians and maybe one day we'll have flat roads to drive the next generation of these cars which will likely be – electric!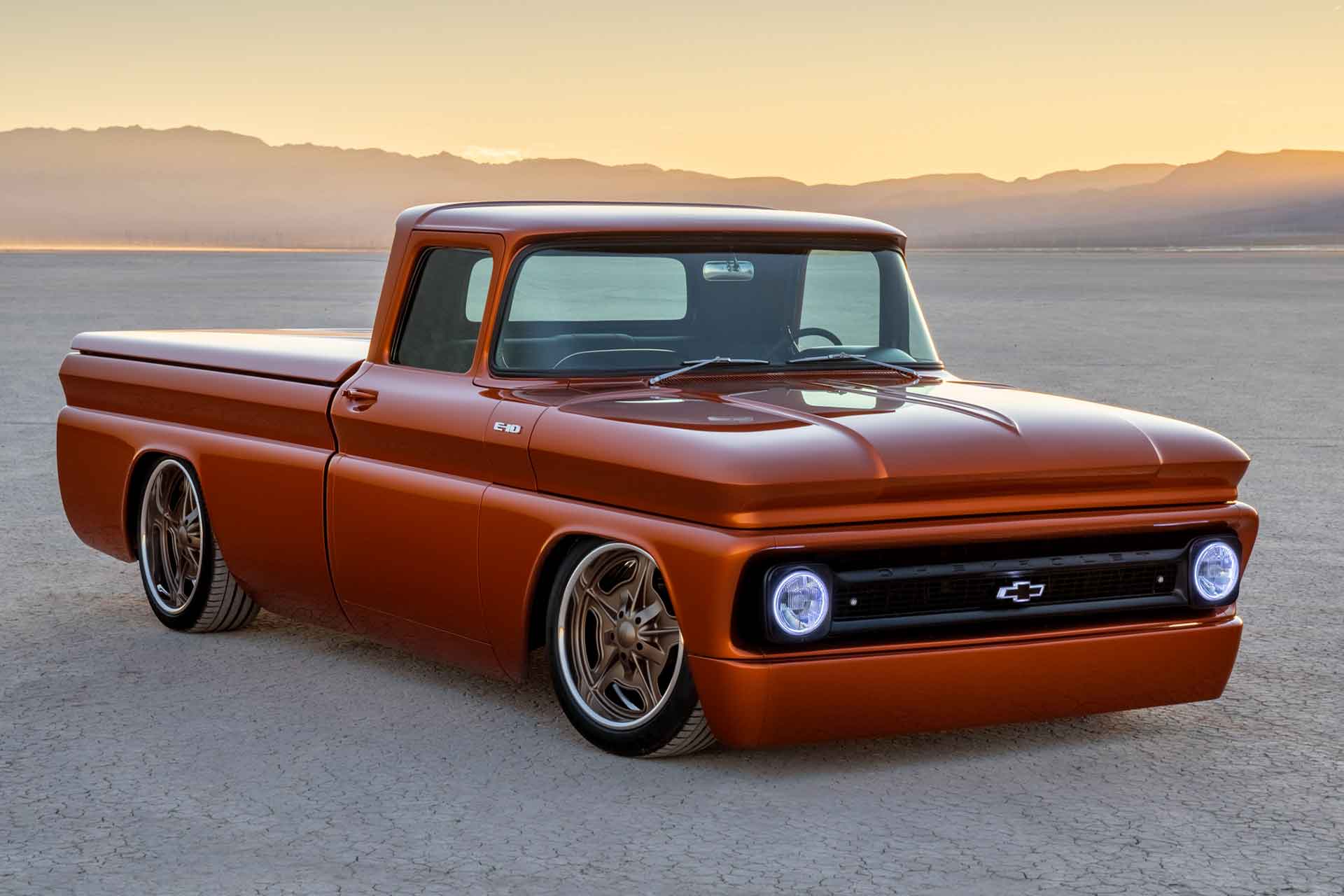 With more and more manufacturers planning moves to an all-electric lineup, the days of the gasoline engine seem numbered. But that doesn't mean the classics we know and love are going to disappear — if anything, they'll get a new lease on life and a big power boost to go along with it. Chevrolet's E-10 concept truck takes a 1962 C-10 pickup and packs it with a 450 horsepower electric drivetrain and matching modern restoration. Chevrolet's Bolt EV provides the electronics and battery packs, and two off-the-shelf performance motors make the power. The motors drive the rear wheels via a conventional automatic transmission. The batteries are mounted in the bed under a side-hinged hardcover, and the updated looks are as fresh as the internals. Touches like an light-up bowtie emblem and LED lights add subtle enhancements to the custom theme. The E-10 won't ever enter production, but it shows what's possible for the vintage cars and trucks we love.