The Real-Life Story Behind 'The Conjuring 3' Might Be The Strangest Yet
'The Conjuring' universe has some of the of the most-popular horror movies of this decade. Now a third film starring the Warrens is coming, and the real-life case is wild.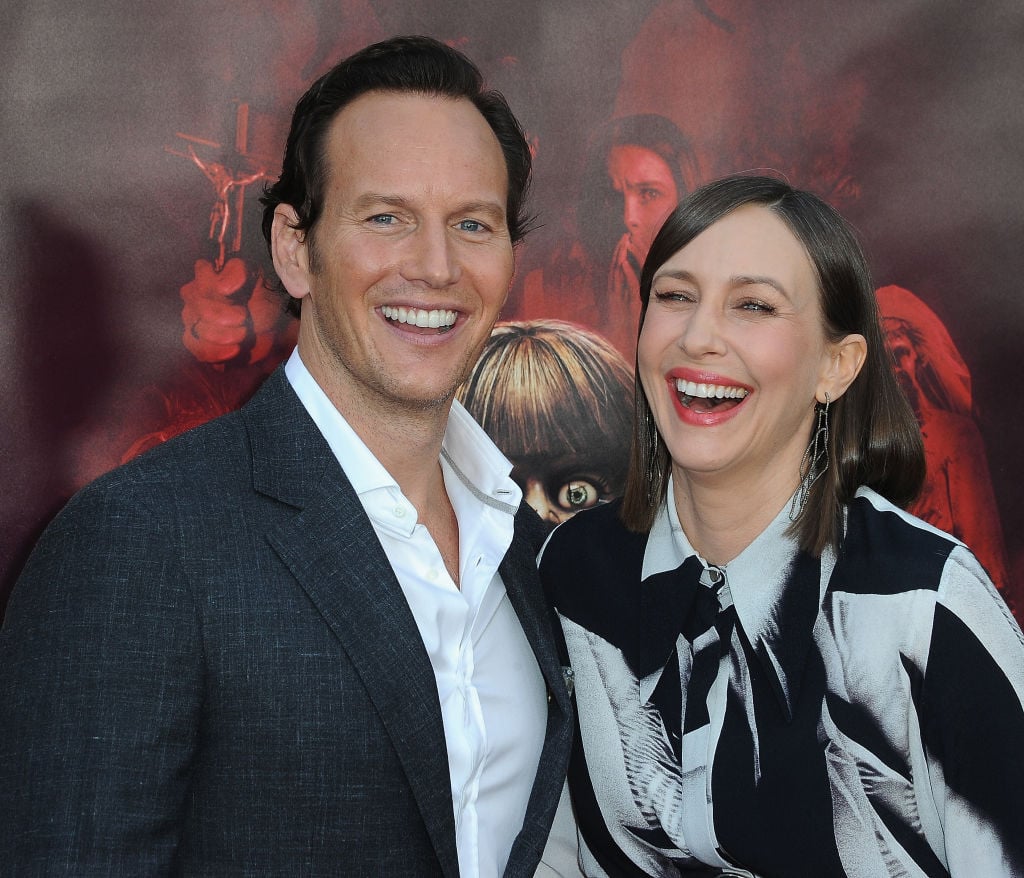 Horror movies are perfect for many occasions.
Whether it's Halloween time and you want to get into the spooky spirit, or it's just a weeknight, and you want something to go with your pizza. One of the biggest horror movie franchises, The Conjuring universe, is now coming out with another film that you can enjoy under the safety of a blanket. The Conjuring 3's title and synopsis were just released at the Brazilian convention, CCXP, and the real-life story will make your head spin more than Regan MacNeil's.
Over the weekend, Warner Bros. made several announcements and released clips of upcoming films Scoob and In The Heights. A highlight was footage from The Conjuring: The Devil Made Me Do It, the third installment of the mega-popular film. Vera Farmiga and Patrick Wilson have been in the roles of Lorraine and Ed Warren since 2013. Since then, they've been in the original three films, along with spin-offs The Nun and Annabelle Comes Home.
As Deadline reports, this film is about the real-life case of Arne Cheyenne Johnson. Michael Chaves, director for The Curse of La Llorona, will direct. It's the first time one of the core Conjuring movies will be led by someone other than James Wan, who'll be a producer on this film.
The story has an accurate title
It involves the first murder case in America, where the defendant pled not guilty to a crime using the defense of demonic possession. Deadline reports that Johnson claimed a demon that was in the body of 11-year-old David Glatzel came into Johnson's body and urged him to kill his landlord, Alan Bono. The Warrens had already looked at Glatzel's possession case, which is why they're a part of Johnson's story.
People magazine reported that Johnson urged and taunted the demon inside of David Glatzel to take him instead. Which, if you're a believer, that's what happened. Johnson was engaged to David's older sister at the time, which is why he was witness to his exorcism and subsequently possessed.
Warner Bros. also released footage of this third movie to CCXP audiences, and it involved a morgue (of course). Lorraine is trying to read a dead body, but can't, and then the lab exhibits typical haunted aspects (flickering lights, scary atmosphere, etc.).
In an interview Wilson did with The Hollywood Reporter in November, he said that longtime fans of the franchise should expect something new from this sequel. "It's a much different feel," Wilson said. "It has the same bones; very much Ed and Lorraine. Again, we are pushing our characters to places they haven't gone, but the film will be a really nice addition because it's definitely a different beast. Pun intended."
He said that he enjoyed making cameos in the spin-offs, but that the "flagship" movies are exciting. "There's a different weight to those movies just in scope alone; budget, time to shoot it, and all that stuff," he said. "It's got great producers, and honestly, a super happy and supportive studio. So it's a lot of positivity even though you're dealing with a lot of negative demons. I can't wait."
If you're into courtroom dramas or horror (especially both), The Conjuring: The Devil Made Me Do it is right up your spooky alley.